The Taverna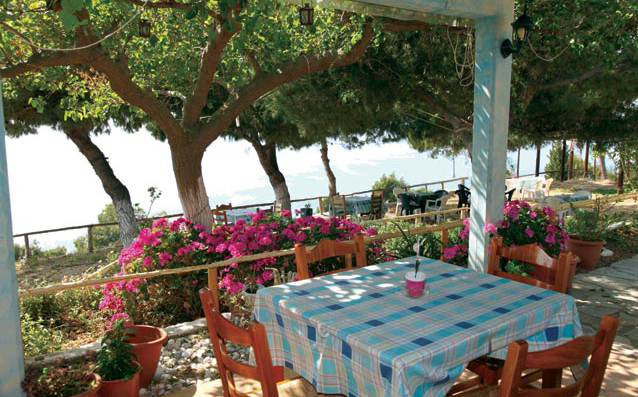 Here, where the sky only meets the sea, and gives you the feeling that the horizon is endless, as the sun sinks into the blue waters of the Ionian Sea…
Here you will find us.
Here, you will enjoy this unique view and the delicacies offered.
Mrs Dina and her family will pamper you and offer you Lefkadian dishes, prepared with care and skill with local ingredients.
Grilled pelagic fish, rustic rooster with pasta, rabbit stew, goat with oil and oregano, Vergado (braised wild goat), Lefkadean pies; these are only a few of the dishes you will find here, at the Ionio taverna!
Menu
Today more and more of us worry about the origin and especially the quality of food we eat. We offer you a feast of flavors with the best ingredients and primarily prepared with care.
All our products are prepared by us with fresh ingredients. We invite you to taste our traditional dishes. We can accompany our meals with wine and good company.